Pre-Owned Cars for Sale near Red Chute, LA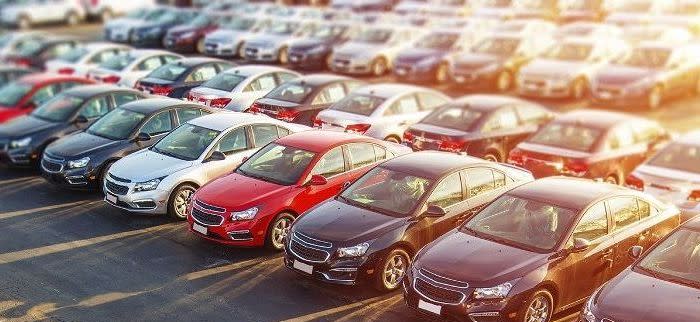 Pre-owned cars can be just as fantastic as brand new cars. Nowadays, pre-owned vehicles have to meet an extensive checklist before they hit the lot. Our intelligent service technicians at Orr Kia Shreveport run a variety of tests before the vehicle is sold. If you have any questions about the pre-owned cars on the dealership lot, we would be happy to help! Feel free to get into contact with us by calling 318-450-6955.
Always keep in mind, a pre-owned car doesn't always mean beat up or old. There's many newer used vehicles on the lot because people decide to upgrade, or purchase a completely different kind of vehicle. The comprehensive dealership website can help you find exactly what you're looking for! To search for a pre-owned car, click on the Pre-Owned tab at the top of the page. After that, a variety of options will show up. Shop by brand, model, price, for vehicles under $10,000, or search all of the used inventory. You're bound to find a vehicle you like, because we have many different brands, such as Ford, Jeep, Nissan, and Chevrolet. If you looked around and found a vehicle you're interested in, it's time to investigate further. Click on the title, or one of the photos of the vehicle. Now, you can scroll through photos at full-view, read more about the mileage, and read about the interior and exterior features.
Above the image of the pre-owned car is AutoCheck®. Click on the icon, and you'll get a full vehicle history report that includes the number of previous owners, and accident history. After checking out the facts about the car, you may want to request more information using the form on the page, schedule a test drive, or use the Payment Calculator to give you an idea of how much the vehicle will cost a month if you decide to finance. Well, all of that is available for you below the detailed photos of the pre-owned vehicle. Of course, our lovely Finance Department is also available to assist you with any further questions. We couldn't forget to mention, if you have a vehicle you want to get rid of, the Value Trade-in form can give you an estimate of how much your current ride is worth before stepping foot in the dealership.
At this point, you're probably ready to see this beautiful pre-owned car up close! We know, sometimes physically seeing is believing, and you want to be driving down Texas Street in your new ride as soon as possible. Well, our helpful sales team at Orr Kia Shreveport are available six days a week, so you can see all of the pre-owned cars for sale near Red Chute, LA. Visit the dealership today!
Testimonials
Exceptional Dealership!
Cars.com
7-20-2017
Best Place To Buy A Car!
Google Reviews
4-8-2017
Going Beyond The Call of Duty
Facebook
7-7-2017
Totally Different Experience
Facebook
7-29-2017
THE ABSOLUTE Best Experience!
Facebook
10-24-2015
Above and Beyond
Mineka from Shreveport, LA
Cars.com
2-5-2017
Friendly and Helpful
Facebook
7-24-2017
Great Service
Facebook
7-4-2017
Sincerity
Google Reviews
2-11-2017
Made Sure I Had EVERYTHING I Needed!
Google Reviews
1-13-2017
Honesty
Google Reviews
1-19-2017
You Certainly Won Me Over!
Facebook
10-1-2015
Tremendous Experience!!
Facebook
9-6-2015
Customer Service Was GREAT!
Facebook
12-31-2014
Read More